Beyond market knowledge and the power of our networks, TRANSEARCH's differentiator is our unrivaled ability to assess culture fit and leadership chemistry.
Orxestra
®

Method

The Orxestra® tools provide a unique perspective on culture, performance, leadership, and team 'fit' and help new leaders integrate quickly and successfully.

While many leaders acknowledge the significance of culture on the health and success of their organizations, few can articulate it in a succinct, meaningful way. If you can't express your culture realistically, do you know how it influences your business? When hiring and developing people, even fewer organizations – corporations and recruiting firms alike – have a credible methodology for evaluating culture fit.

A familiar scene… A company's hiring committee sits around the boardroom table, discussing the recruitment of a new CFO. Somebody declares, "this new CFO has to be strategic." Everybody nods in agreement. Somebody else adds, "she or he must be results-oriented." Almost instantly, everybody clamors, "Yes!" However, nobody knows what strategic and results-oriented mean in real terms for this CFO, let alone how to screen and compare candidates appropriately. In all likelihood, each term has been interpreted differently by members of the hiring committee.

To elevate the dialogue regarding culture fit, Dr. John O. Burdett – a prominent global authority on leadership and organization development – joined TRANSEARCH in 2000. Shortly thereafter, we launched the TRANSEARCH Orxestra® Method, our proprietary card-sort methodology for assessing "the DNA" of an organization and calibrating fit. Lending heightened rigor and specificity, our teams now use Orxestra® ("or-KESS-truh") included as part of every retained search.

On the surface, Orxestra® is a diverse series of flashcards used to construct an idealized scorecard. On a deeper level, it enables our teams to evaluate talent in a meaningful way that's directly linked to your organization's personality. The results have been dramatic – better shortlists, highly engaged candidates, stronger chemistry during interviews, and seamless onboarding. Orxestra® not only significantly reduces the risk of a mis-hire, but leaders screened using our methodology tend to have longer and more successful careers than those hired through a traditional process.
Determining Fit
We differentiate from other Search firms by using the Orxestra® Methodology to assess the six dimensions of fit.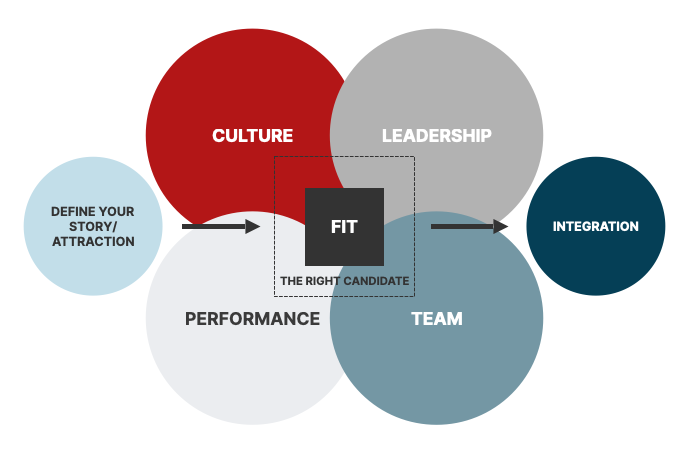 How It Works
We reach beyond our competitors by reducing risk and maximizing 'fit' via our unique Orxestra® methodology. The COLORS denote our unique Orxestra® advantage.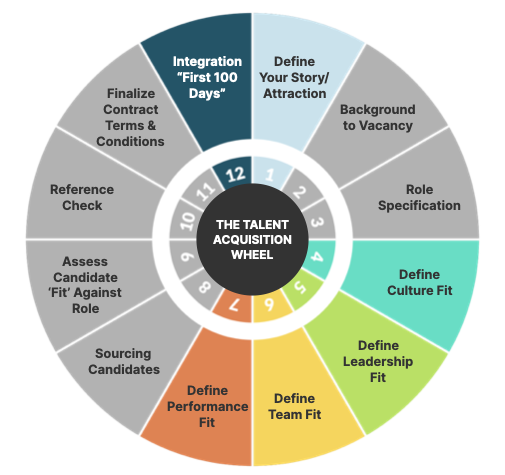 CEOs & CHROs love Orxestra® because they are always searching for new ways to maximize their organization's and employees' productivity, and the Orxestra® Methodology gives them a winning way to do that. Through the holistic view this approach offers, organizations can identify areas for improvement, develop solutions tailored to their context, and implement and embed changes effectively to achieve lasting alignment throughout the organization.
Management Teams love Orxestra® because it offers a comprehensive strategy to create sound plans and excel at executing them to optimally reach their organizational goals. Orxestra's unique methodology provides an agile framework with the flexibility to quickly adapt to changing market conditions and evolving customer needs. This helps ensure that whatever is planned can be implemented swiftly, so managers can always keep up with an ever-changing business environment.
Candidates love Orxestra® because of its tried and tested methodology. Using a combination of carefully curated feedback, candidate information, and assessment tools, Orxestra® can identify the top candidates that meet a company's needs. With results proven to be more accurate than traditional processes, candidates have come to trust Orxestra® to find the best job opportunities, and employers have grown to rely on them to find the perfect fit.
Without Breaking Stride
An easy-to-use highly regarded integration workbook. This workbook is a unique and invaluable integration map enabling candidates to move into a new role, stay on track, and navigate the challenges of the new position. Use this workbook in combination with professional coaching sessions or a self-study context.
Why Do You Stay
This insightful exercise enables TRANSEARCH to uniquely understand why high performers stay with an organization. We can use this information to be authentic and inspiring ambassadors when we speak with top prospective candidates. 'Why Do you Stay?' enables TRANSEARCH to articulate what the organization's most talented people love (or not) about the business. This can also be used in developing insight into the organization's talent retention status.
Culture Mapping
The Culture Mapping exercise helps define and encourage conversation around the current and aspirational perceptions of the organization's culture. This simple and straightforward approach uses imagery to create a unique culture conversation. Ideal for a board search or for a role in an organization where the culture challenge is easy to grasp.
Leadership Competencies
The Leadership Competency exercise is based upon four fundamental areas of leadership that span all industries and functional sectors: The Head (thinking), The Hand (executing), The Heart (engaging), and The Spirit (inspiring). We can ensure leadership balance because we focus on all four areas. This exercise enables us to have a rigorous and rich conversation with our clients that drives consensus on nonnegotiable leadership competencies and deliverables for the role in question.
What Sort of Team is This
Prospective candidates often ask questions about the Team they are being asked to join. This questionnaire allows TRANSEARCH to define the level of maturity and effectiveness of the Team. It also provides ten tips on building a great team and an overview of key roles that 'balanced leadership teams' need to thrive. Team members are represented by these six key roles, although not necessarily by virtue of their title or job function.